SPIRITS Int'l Symp 2018 "Multidisciplinary Approaches for Cell Control" ends in success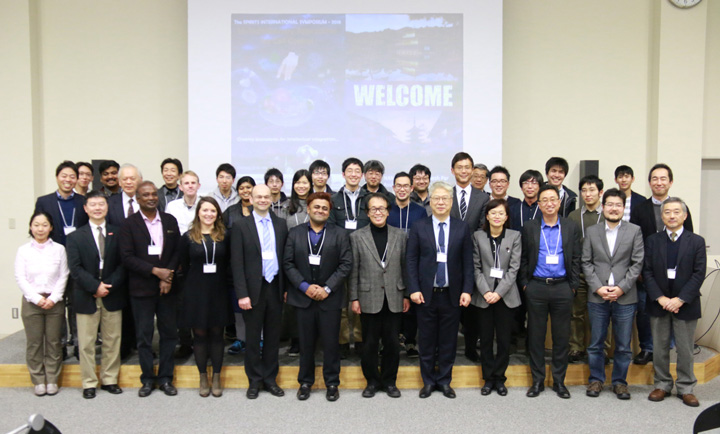 The Group picture of the organizers and speakers of the symposium
On February 27-28, iCeMS Sugiyama Lab held the SPIRITS International Symposium 2018 "Multidisciplinary Approaches for Cell Control" at the iCeMS Main Building.
Encompassing the talks on the innovative approaches for cell control, the Symposium was comprised of six oral sessions and a poster session. Twenty experts of various research backgrounds from Japan and overseas delivered talks on their research, each leading to a lively discussion. Between sessions, they had coffee breaks, where the researchers discussed possible collaboration and other topics in a friendly atmosphere. Several researchers from various disciplines attended the symposium from the University and elsewhere.
The Symposium opened and concluded successfully with remarks by iCeMS Assistant Professor Ganesh Pandian Namasivayam, the Organizing Chair.
Pandian delivering the opening remark on the growing need to integrate fragmented disciplines



Prof. Jeong-Woo Choi, Director of Institute of Intergrated Biotechnology, Sogang University, South Korea, delivered a talk on biorobots and human network chips.
Lively discussions during the poster session