208th iCeMS Seminar: Drs Peter Jönsson and Hiroshi Uji-i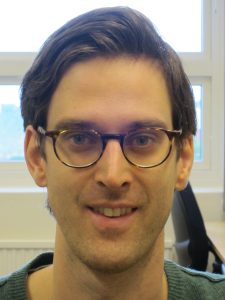 Dr Peter Jönsson
Intermolecular interactions between molecules on the surface of immune cells
Dr Jönsson will in this seminar review some of his recent work on studying intermolecular interactions between molecules on the surface of immune cells. This includes both 2D affinity measurements between proteins in cell-cell contacts, as well as measurements of the lateral chemical potential of these molecules, obtained using a technique called hydrodynamic trapping.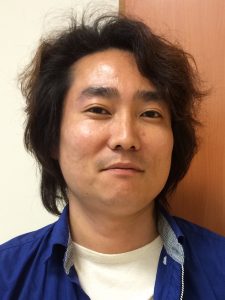 Prof Hiroshi Uji-i
Plasmonic remote-excitation of Raman spectroscopy for single cell interrogation
In this talk, a noble Raman/fluorescence nanoscopic techniques using sub-diffraction limit SPPs waveguiding will be introduced. Specifically, we demonstrate that SPPs launched along a silver nanowire (50 ~ 100 nm diameter) can remotely excite SERS and SEF in the vicinity of the nanowire surface due to the SPPs wave-guiding effect. The ability to transfer SERS/SEF excitation over several microns, through sub-diffraction limited structures, will be discussed with respect to potential application toward super-resolution endoscopy and tip-enhanced Raman microscopy.
Lecturer

Dr Peter Jönsson


Department of Chemistry, Lund University, Sweden



Prof Hiroshi Uji-i


Research Institute for Electronic Science, Hokkaido University
Department of Chemistry, Katholieke Universiteit Leuven
Date / Time

Tue, Jul 27, 2016 / 15:00-18:00
Part 1 (Dr Peter Jönsson): 15:00-16:30
Part 2 (Dr Hiroshi Uji-i): 16:30-18:00
Venue

2nd floor Seminar Room (#A207), iCeMS Main Building (#77), Kyoto University
Directions
Flyer
Host

Kyoto University Institute for Integrated Cell-Material Sciences (iCeMS)
Contact

Part 1 (Dr Peter Jönsson): iCeMS Motomu Tanaka Lab | mtanaka-g (at) icems.kyoto-u.ac.jp
Part 2 (Dr Hiroshi Uji-i): iCeMS Susumu Kitagawa Lab | kitagawa-g (at) icems.kyoto-u.ac.jp