217th iCeMS Seminar : Prof Kirsten Sadler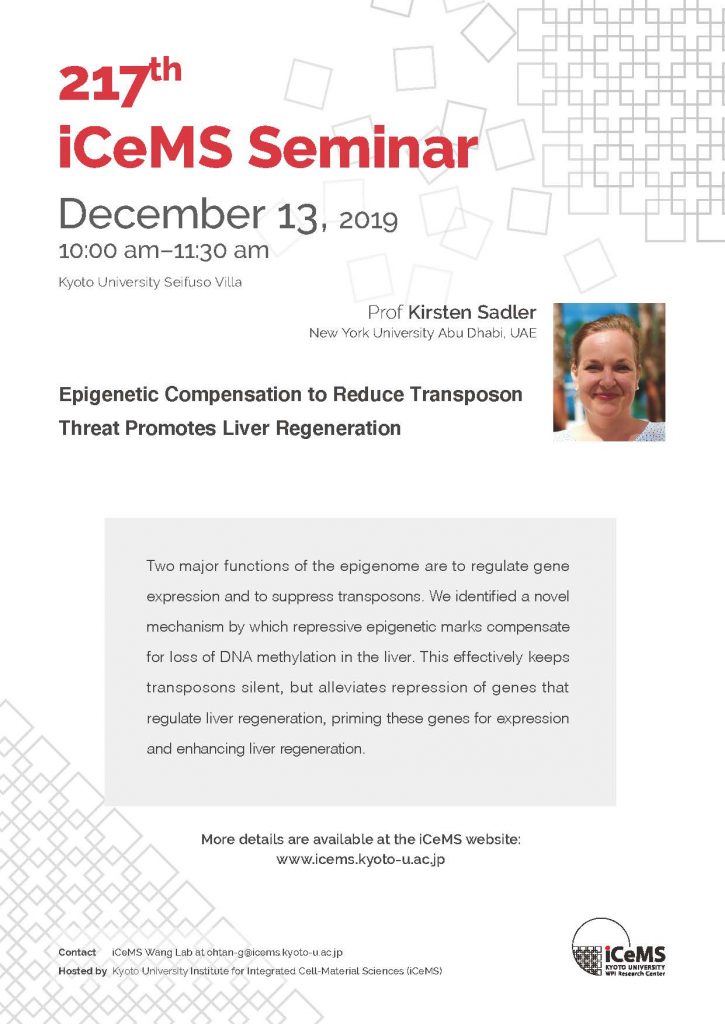 Prof Kirsten Sadler
New York University Abu Dhabi, UAE

Epigenetic Compensation to Reduce Transposon Threat Promotes Liver Regeneration
Two major functions of the epigenome are to regulate gene expression and to suppress transposons. We identified a novel mechanism by which repressive epigenetic marks compensate for loss of DNA methylation in the liver. This effectively keeps transposons silent, but alleviates repression of genes that regulate liver regeneration, priming these genes for expression and enhancing liver regeneration.
Date/Time

Friday,December 13, 2019/ 10:00–11:30
Venue

Kyoto University Seifuso Villa
Map
Admission

Free
Registration

Not required
Language

English
Host

Kyoto University Institute for Integrated Cell-Material Sciences (iCeMS)
Contact

iCeMS Wang Lab : ohtan-g [at] icems.kyoto-u.ac.jp