[New articles available] Interview series "The Other Half of iCeMS"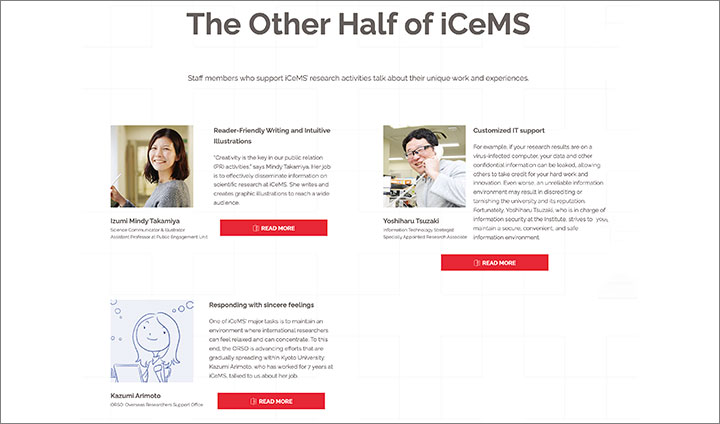 The interview series "The Other Half of iCeMS" of our newsletter "Our World, Your Future" has just been published on this website.
Since its establishment as a WPI research center, iCeMS has always been developing its research environment to make it even more advanced. Because of that, iCeMS is home to a unique group of people who are engaged in a variety of research support activities. In this interview series, we talk to iCeMS' research support specialists about their unique activities.
The following three interviews are now available on the web.
Kazumi Arimoto: Overseas Researchers Support Office (ORSO)
Yoshiharu Tsuzaki:Information Technology Strategist (Specially Appointed Research Associate)
Izumi Mindy Takamiya: Science Communicator & Illustrator
Please read more at "The Other Half of iCeMS" page
(Home > Multimedia > The Other Half of iCeMS)