Founding Director Norio Nakatsuji receives the 2018 Stem Cell and Regenerative Medicine Action Award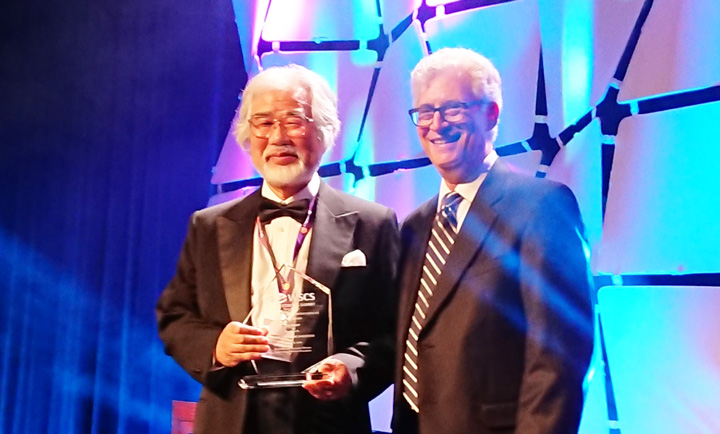 iCeMS Founding Director Norio Nakatsuji was awarded the International Leadership Award of the Regenerative Medicine Foundation (RMF) 2018 Stem Cell and Regenerative Medicine Action Award.

The Foundation has given out the awards to the stem cell and regenerative medicine community's top innovators and leaders for thirteen years, and five awardees including Nakatsuji and the previous US Vice President Joe Biden and Dr Jill Biden were selected for this year.

Nakatsuji is focused on making the best use of human pluripotent stem cells, including ES and iPS cells, for drug discovery and cell therapy by multidisciplinary research and development. He is part of the pioneering groups which established human ES cell lines, and he has been taking leadership of several Japanese government-supported stem cell research and development collaboration projects between industry and academia. Also he established the Nakatsuji Foresight Foundation and it now dedicates to support the next generation students and scientists by advancing programs relating to education, science and technology.

The awardees were recognized at a gala reception on January 23rd during the 13th annual World Stem Cell Summit (WSCS) held in Miami.