Newsletter "Our World, Your Future" vol 7 available at iCeMS website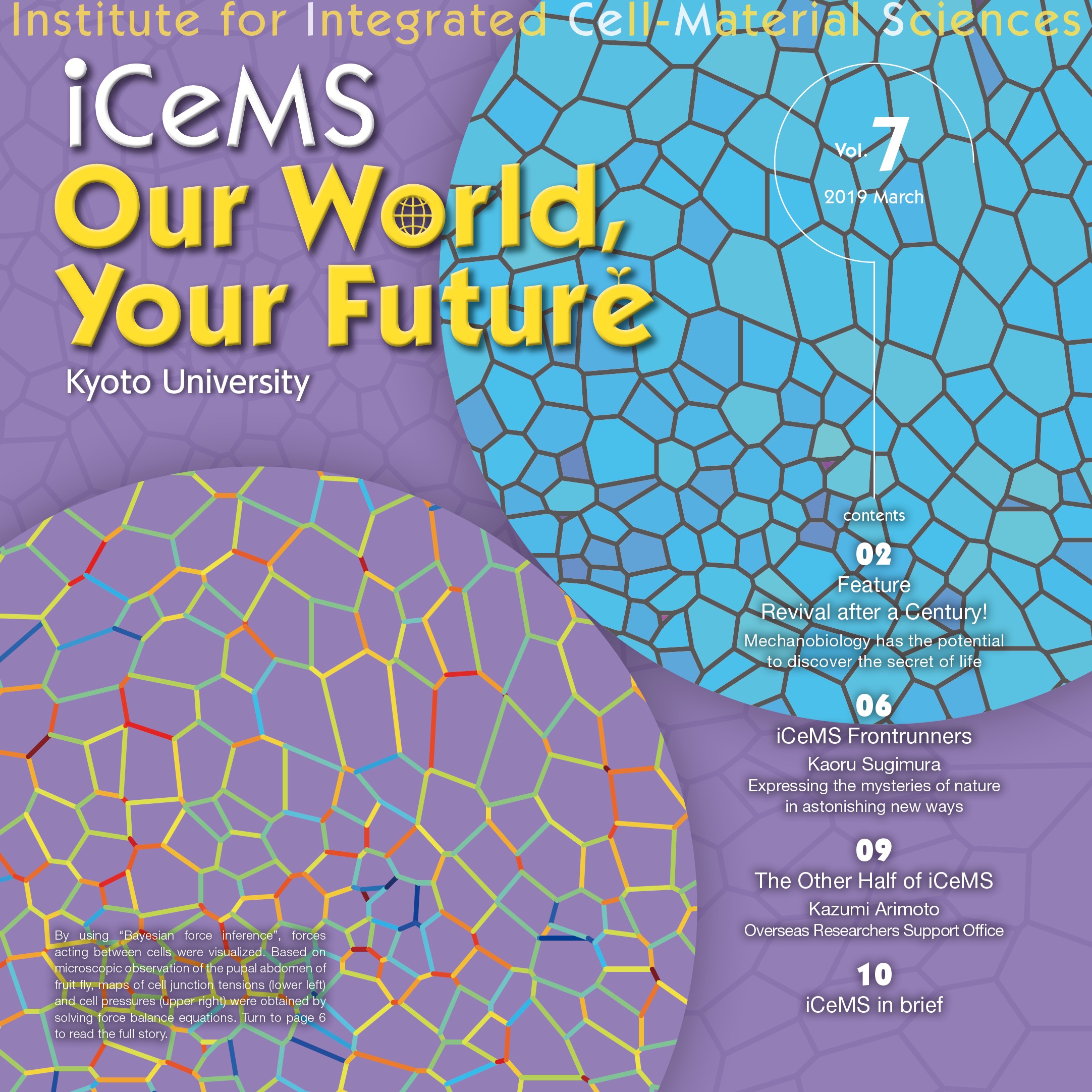 Volume 7 of the iCeMS' newsletter "Our World, Your Future" is now available at our website. This issue includes following contents.
Feature: Revival after a Century! Mechanobiology has the potential to discover the secret of life
Interview: iCeMS Frontrunners — Kaoru Sugimura "Expressing the mysteries of nature in astonishing new ways"
The Other Half of iCeMS:Kazumi Arimoto (Overseas Researchers Support Office)
iCeMS in brief (Research highlights and news)

Please download them from the following pages.