Italian Delegation Visits iCeMS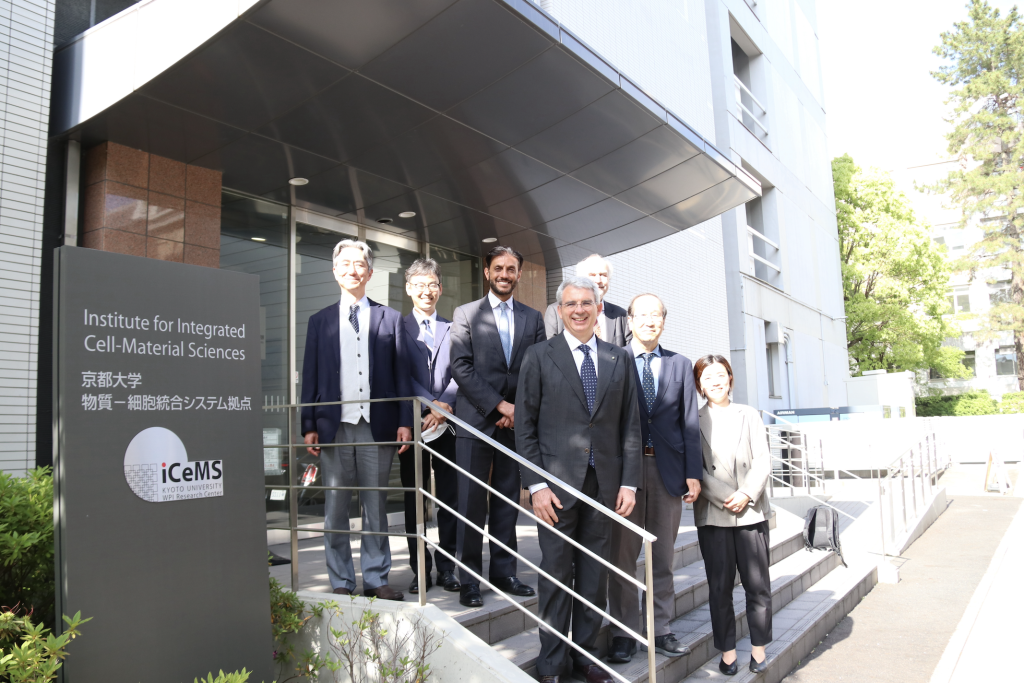 On May 11, an Italian delegation including Mr Gianluigi Benedetti (Ambassador of Italy to Japan), Mr Marco Prencipe (Consul General of Italy in Osaka), Dr Enrico Traversa (Science and Technology Counsellor, Embassy of Italy in Japan) visited iCeMS as well as ASHBi and the IFOM-KU Joint Research Laboratory to get a taste of the research happening at the institutes and invite potential future collaboration.

Director Susumu Kitagawa introduced iCeMS and its ongoing international partnerships and fellowship/internship opportunities for young researchers. He also relayed that a great depth of relationship can grow from just one contact. Research Administrative Director Kazumitsu Ueda, Prof Aiko Fukazawa and Prof Satoshi Horike attended the meeting and briefly shared their research interests.

Benedetti emphasized that there was an opening window of opportunity, Italy was actively seeking to promote education and new research projects as part of its National Recovery and Resilience Plan as the EU reimagines a post-COVID Europe. The Italian embassy was looking forward to arranging seminars to bring research communities together.