Opening up the future of materials science
The products around us, such as clothes, memo paper, and liquid crystal displays are made from materials. Generally, materials are divided into inorganic substances, such as metals and ceramics, and organic substances, such as plastic and fibers. Organic materials are generally light and easy to process, but don't have durability and are deformed by heat. On the other hand, inorganic materials have durability and heat resistance; however, they are heavy and fragile. Associate Professor Satoshi Horike develops new materials, which mix the positive qualities of both organic and inorganic materials, an effort that will revolutionize energy and the devices around us.
Associate Professor
Satoshi Horike
Satoshi Horike
"This coaster is made from ceramics." Horike picked up a coaster bought in California. "Ceramics are made by burning inorganic materials, creating a hard material that can withstand heat greater than 1,000 degrees. If we add organic materials to ceramics, we can combine the high-performance of ceramics with lower temperature thresholds for deformation. If the material is softer, it may also be easier to form. I synthesize various materials together to produce new, innovative materials."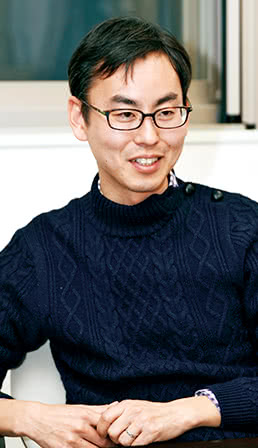 Born in 1978 in Osaka. Received a PhD from Kyoto University Graduate School of Engineering, with a major in Synthetic Chemistry and a Biological Chemistry Doctor of Engineering. Held a position as Postdoctoral Fellow with the Department of Chemistry at the University of California, Berkeley and as an Assistant Professor of the Department of Synthetic Chemistry and Biological Chemistry, Graduate School of Engineering, Kyoto University. Has held his present position since 2017.
A hungry spirit in America
In childhood, Horike moved about ten times because of his father's job, changing places to Chicago, Bahrain, and other places. He spent high school in Tokyo and went to the Faculty of Engineering at Kyoto University. "Every few years, I moved to another place, so Kyoto was the first place I could settle down. I lived here for 6 years until I graduated."
After Horike completed his master's degree program and worked in the electronics industry for a year, he went back to Kyoto University and obtained Ph.D. Then Horike decided to go to California. "Generally, industry research results are not individual.
I wanted to publish my research paper under my name, so I decided to work in the university."
At the University of California, the hungry spirit of researchers from distant countries inspired him. "No matter how excellent, it was difficult for a researcher to continue leading-edge efforts in their home country because high-quality research environments do not yet exist in some of the Middle Eastern and African counties. While always thinking about their home country, they had the strong will to achieve results in America. I was so inspired by this, while valuing the high-standard of research in Japan." Their nationalities, languages and early environments were different, but Horike shared the same research goals as his fellow workers, and he treasured his relationships with people from all over the world. "When we conduct chemistry and materials science research, we must be persistent, understand the importance of teamwork, and enjoy the unexpected. Experiences with my international colleagues pushed me to consider my strength and weakness objectively, allowing me to develop my own personal research style."
The future of materials science depends on students' inspiration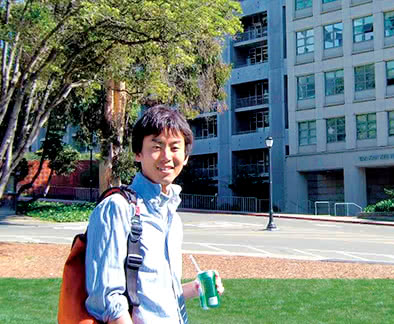 After Horike returned to Japan, he became Assistant Professor at the Graduate School of Engineering, Kyoto University, conducting research into new battery and glass materials. "Until you try, you don't know what will happen when you synthesize materials. Our motto is 'enjoy the unexpected'. I let students experiment freely as long as possible and value their inspiration."
This style was influenced by Professor Susumu Kitagawa (current iCeMS Director). When Horike enrolled in his master's program, Kitagawa stood in front of a solid-state NMR that cost tens of millions of yen and told him, "You can use this equipment however you like. Think of something interesting you can do with it." This was all Kitagawa said. "At that time, I felt happy to be free and enjoyed conducting experiments. Now I know it is not an easy thing to say." Students' unconventional thinking in the field of science sometimes leads to a chance discovery. "I should not deny their inspiration as seemingly useless, but instead, make use of it. Operating a team of students and young researchers in the field of materials science, I want to raise them up to excellent leaders."
Conducting research without complacency at iCeMS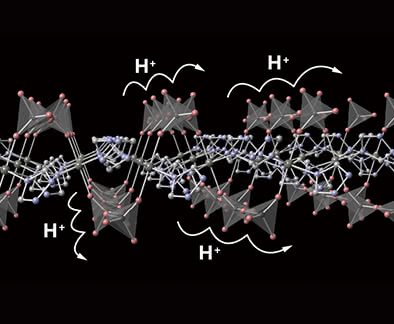 In January 2017, Horike opened his own lab at iCeMS and started leading new research efforts at iCeMS. The average age of iCeMS leaders, at 44 years old, is young. "There are many researchers similar in age, all doing admirable research. I would like to continue in the lively iCeMS environment, influenced by my peers and questioning myself."
Materials science can make life more comfortable. In any field, the balance between fundamental and applied research is important. "I pursue research to produce new materials and ideas. It's no problem if I don't know how to use a material when I produce it. I hope we produce a result useful for industry researchers, and in this process, I feel satisfied that my research connects with real society".
Cooperation: Kyoto Tsushinsha Press

*This article was originally published in the newsletter "iCeMS Our World Your Future vol.4". All the information on this page, including the researcher's affiliation, is current at the time of publication.