Integrating Engineering and Biology to Create Artificial Cellular Microenvironments
Bringing drugs and other medical products to the market requires large capital R&D investments and many years of research. Before investigational products can be tested in humans, their efficacy and safety must be evaluated in mice and other lab animals. Since experimental animals often respond differently from humans, nonclinical data are often insufficient for predicting human responses. Moreover, experimental animal use is a matter of intense debate in terms of animal welfare. The "Body-on-a-Chip (BoC)" device, currently under development by Dr Ken-ichiro Kamei, is expected to result in a major breakthrough in this regard. This device is created using iPS cells and microfluidic technologies, paving the way for testing drugs in an ex vivo (outside the body) environment. The microfluidic chip is a promising tool for personalized medicine.
Associate Professor
Ken-ichiro Kamei
Kenichiro Kamei
"I recently spent three weeks at the San Diego Zoo, USA, involved in joint research on the northern white rhinoceros. The zoo has the last two surviving individuals in the world. Preserving endangered species is another important research area of mine," Kamei says with a gentle smile. Although his words may sound like those of zoological fieldworkers and ecologists, he is an engineer by training. His BoC device contains iPS cell-derived heart and liver tissues that simulate human physiological responses and disease conditions. Possible applications include new drug development and animal preservation. The BoC technology can be used to create ex vivo models of endangered species to discover remedies for intractable diseases and other risks faced by 3,000 species that are threatened with extinction.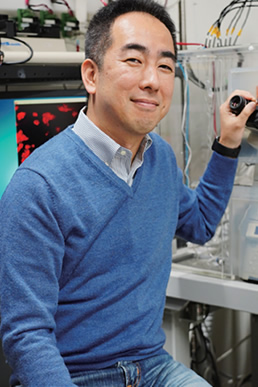 Born in 1975 in Tokyo. Received PhD degree in 2003 from the Tokyo Institute of Technology's Department of Biological Information. After serving as a post-doctoral researcher at the California NanoSystems Institute of UCLA, he became an assistant professor at iCeMS in 2010, and has held his current position since 2015.
Born with a Passion for Crafting
"I love to create new things, at work and during my time off. I assembled on my own the laser cutter machine that was required for the trial production of a new version of the BoC device. I had the parts shipped from manufacturers, and I built the machine in my time off. It was a fantastic way to pass the time," he says with a chuckle.
Kamei's craftsmanship was already visible as a first grader, when his father bought him a plastic Gundam model kit. He had a deep sense of accomplishment as he admired his completed handiwork. His interests spread to remodeling radio-controlled toy vehicles and disassembling clocks. During his teenage years, he contemplated creating new things on his own. At that time he dreamed of becoming an aerospace rocket engineer or Formula One car designer. He wanted to become one of the professionals who astonished the world with their products.
He chose to join the Department of Biotechnology, Tokyo Institute of Technology. "I studied both engineering and biology because I was interested in artificial and natural systems. As I became involved in research activities, I enjoyed the trial-and-error process of making and testing working hypotheses. I envisaged becoming an academic researcher because I valued the freedom of starting from scratch."
From Basic Biology to Applied Engineering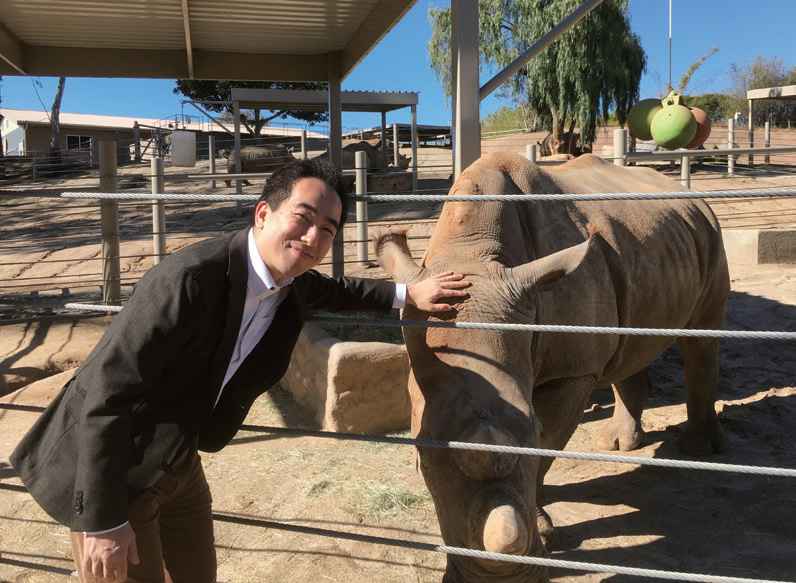 After completing his doctoral degree, Kamei was accepted as a postdoctoral fellow at the University of California, Los Angeles (UCLA). "It was a deliberate decision to join a aboratory focusing on basic biology. Although engineering is my strong suit, I thought that a skill set in basic biology research would enrich my perspective." He spent day after day manipulating genes and taking care of genetically engineered mice. He had much to learn. Hands-on practice handling embryonic stem cells for genetic modification is one example. Kamei acquired a significant amount of new knowledge and experience, which would not have been possible if he had not joined UCLA.
In his second postdoctoral year, Kamei had a chance to demonstrate his expertise and skills. He joined a project to develop a microfluidic system that generates the positron emission tomography (PET) reagent necessary for cancer diagnostic testing. "PET can accurately locate malignant cells using a glucose-like radioactive tracer. To avoid human radiation exposure, we tried to produce the tracer automatically using a microfluidic circuit." Substantial knowledge of engineering and biology is required to verify whether the synthesized tracer enters the target cells. "I did my best to produce positive results in my research. This project opened a new door in my research path. Since then, I have focused on microfluidic devices that encapsulate functional cells."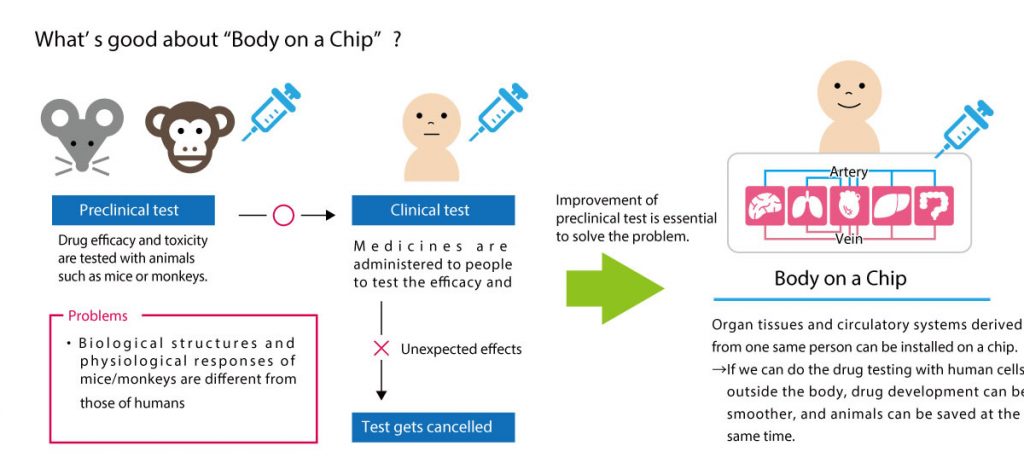 Harnessing Engineering to Serve the Community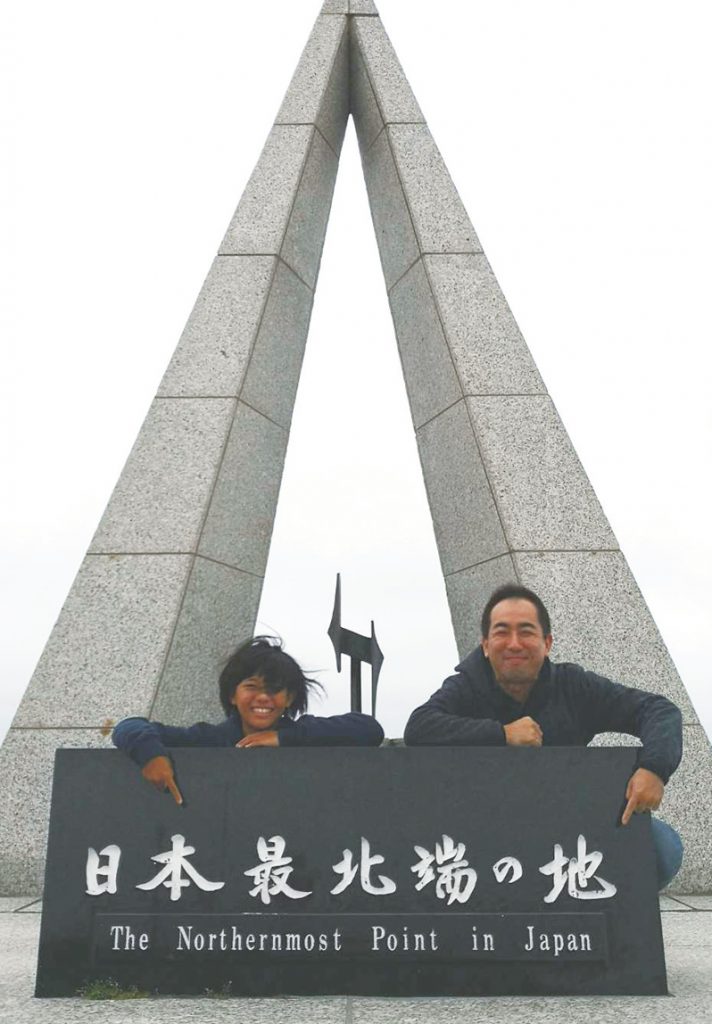 After returning home in 2010, Kamei was accepted as an assistant professor at iCeMS. He started his work on the BoC device in 2012, and published his achievements in 2017. He was the first to create a microchip device that simulates interactions between biological tissues connected by microfluidic circuits — a masterpiece resulting from trial and error using iPS cells and high-precision, nano-scale engineering technologies.
Although the device is capable of mimicking a complex vasculature, Kamei is working to create a model that more closely simulates human physiology. He is searching for ways to load the microchip with a large number of sensors and electrodes.
Kamei is convinced that engineering serves the world. "I do not pursue engineering for the sake of engineering. Engineers should seek opportunities to contribute to the various needs and well-being of their communities."
Cooperation: Kyoto Tsushinsha Press

*This article was originally published in the newsletter "iCeMS Our World Your Future vol.9". All the information on this page, including the researcher's affiliation, is current at the time of publication.