[Nov 24] Furukawa – Fujita Group Seminar: Prof Jonathan R Nitschke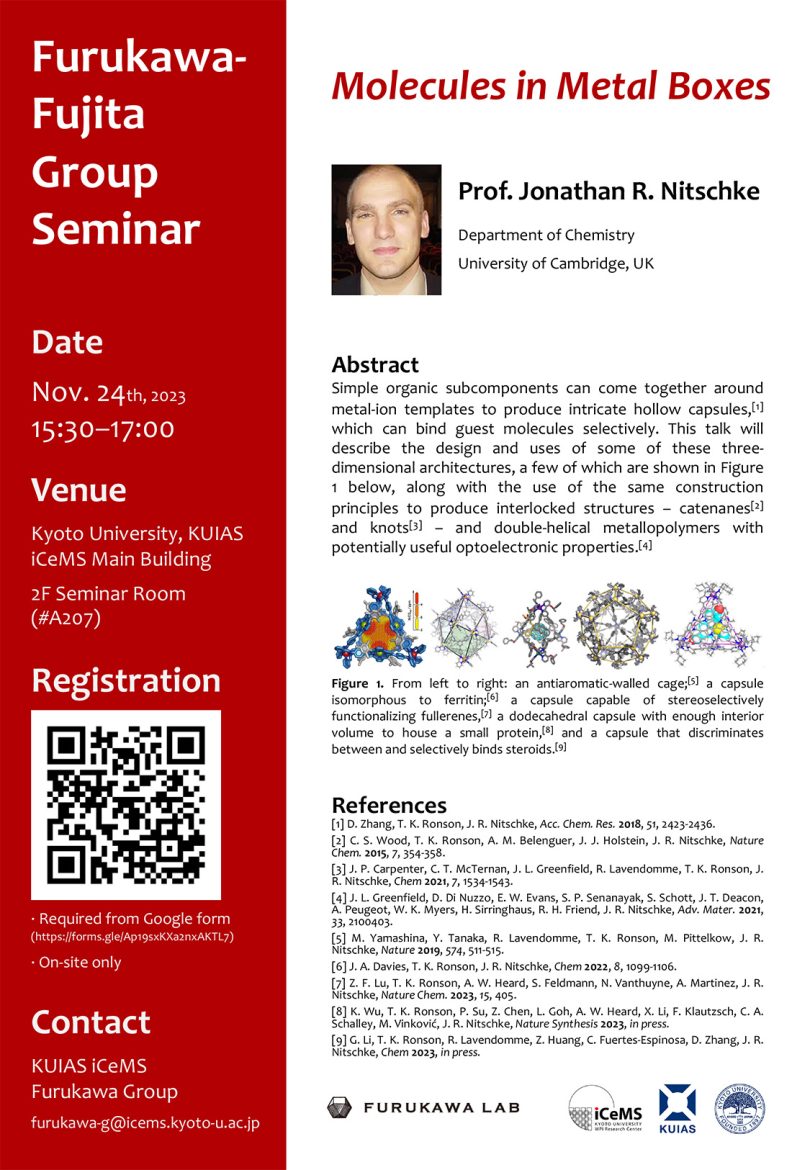 Furukawa - Fujita Group seminar will be held. Kyoto University members are welcome to attend.
This seminar will be held in person at the iCeMS main building.


Prof Jonathan R Nitschke
Department of Chemistry, University of Cambridge, UK

Abstract
Simple organic subcomponents can come together around metal-ion templates to produce intricate hollow capsules, which can bind guest molecules selectively. This talk will describe the design and uses of some of these three-dimensional architectures, a few of which are shown in Figure 1 below, along with the use of the same construction principles to produce interlocked structures – catenanes and knots – and double-helical metallopolymers with potentially useful optoelectronic properties.

Date

Friday, November 24, 2023 / 15:30-17:00
Venue

In person: 2nd floor Seminar Room (#A207), iCeMS Main Building
Registration

Required( Register from here)
Language

English
Host and contact

Furukawa Group (KUIAS iCeMS)
furukawa-g[at]icems.kyoto-u.ac.jp