iCeMS Internship 2023 Concludes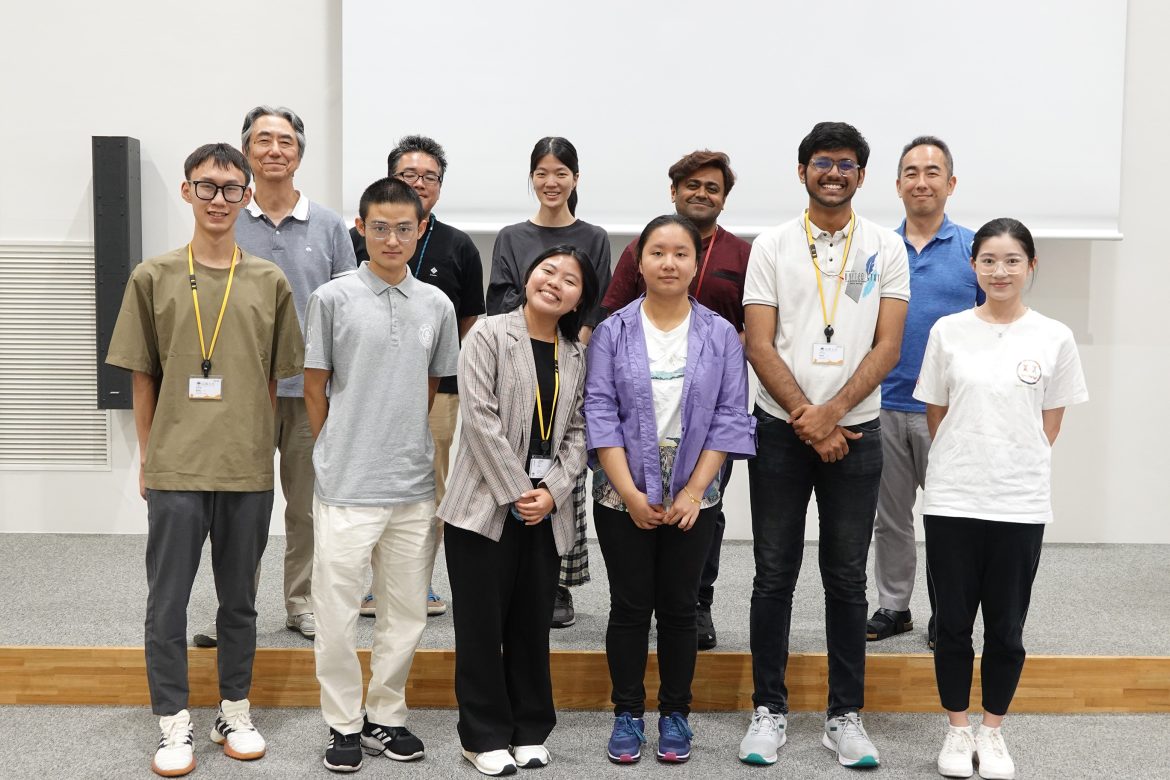 On July 25, this year's iCeMS Internship Program concluded with presentations of research findings by the interns at the iCeMS main building.

The program offered a hands-on research experience in iCeMS laboratories from June to July. In its successful second year, three talented students from the Philippines, China, and India conducted research under the expert guidance of their chosen laboratories.

As the program drew to a close, the participants shared their research and engaged in lively discussions, answering questions from iCeMS members. After the presentations, the students visited Shimogamo Shrine, a World Cultural Heritage site, where they immersed themselves in the tradition of the Mitarashi Festival. They walked in cool water to escape the summer heat and cherished the cultural experiences.

We hope the interns will return to Kyoto as graduate students in the near future.